Anthony & Rhianna | Lakes Resort Hotel Wedding| Adelaide Wedding Photography
It has been a pleasure photographing the wedding of Anthony and Rhianna. Being in the photography industry for such a long time, Rhianna and Anthony are surely one of the best couples to work with in the Lakes Resort Hotel, West Lakes, South Australia.
Side note: I love the slow cooked beef! It is so delicious.
Rhianna's review of the wedding suppliers in her wedding.
Our day has come and gone and what an incredible, amazing, fun and perfect day it was. Absolutely could not have asked for a better wedding we are so blessed and eternally grateful to everyone that had a part to play in our wedding.
Suppliers listed below with details.
Venue: The Lakes Hotel Resort, West Lakes. We had both ceremony and reception at The Lakes and it was by far the best decision. Shannon and her team are amazing. The support we received from Shannon was incredible, not an email missed, not a detail forgotten and she went above and beyond for me helping me with details and info to guide me along the way to finding what I was looking for. We arent from Adelaide so lack of knowledge of knowledge for suppliers was limited and I based a lot of my research on recommendations and discussions which helped me greatly with making confident decisions.

The Lakes provided a lot of our decorations and smaller items for the wedding that was a fantastic extra and saved a lot of stress. All room decorations, wishing well, cake table, knife, dance floor, table numbers, and menus were all supplied by Lakes.

We also pre booked group booking for rooms for guests and ourselves which made it such a stress free night for everyone because they could just head upstairs at the end of the night.

Shannon and her team didn't miss a beat even ensuring I met up with her the day before and on the day of the wedding just to let me know everything was fine and she was happy to assist in any way. Absolutely recommended to anyone and everyone for any function!

Nannies: The Nanny Diaries - We hired a conference room at The Lakes and organised the Nannies to babysit all the children attending the wedding including our own until the end of the night. The Nanny Diaries have an amazing booking process they ask for interests and routines and pack toys etc. that the kids are interested in. They also have the nannies touch base with you beforehand so you can talk and ask any questions. We organised beds for kids knowing it would be a late night and everything was perfect and all kids were asleep when they were picked up at the end of the night. It was seamless and myself and the parents of the children from our night are so thankful to the nannies who took amazing care of our children and allowed everyone to have a good night :)

Celebrant: Two Tie The Knot (Mel) - BEST celebrant ever! Mel and I hit it off straight away but more than that she doesn't hold back, Mel tells you everything you need to know and in an open honest way with a ton of laughs. Mel knows exactly what she needs from her brides and grooms and has paperwork to get it all from you, it may seem like a lot but as I now know what Mel creates from those documents is better than you could ever imagine. So many people commented that it was the best ceremony they had ever been to. Mel eased the tension with games (rock paper scissors to decide who read vows first) and even turning the ceremony onto the guests to speak, it was full of love, fun, laughs and everything we could have imagined but better. Our ceremony was perfect and I have no doubt in my mind this was because of Mel and the magic she creates.

Photographer: Scott Goh Photography. Pictures tell 1000 words... Scott's photos as seen below are INCREDIBLE! We are absolutely speechless at how stunning our photos are and how lucky we were to have such an amazing photographer. Scott works very hard and very fast and captures everything, every moment you can think "that would make a great photo" Scott has already taken the picture. I love that Scott works with what is around him and if he sees anything that looks good he runs with it and it becomes a masterpiece. Nothing is too hard or too silly for him if you ask he will do everything he can to get that photo for you as well as ensuring he captures everything that he knows will work. Scott is absolutely a very high recommendation.

Cinematographer: Cinematic Events - David and his team are professional and absolutely awesome to work with. We were very lucky to win the Love is Love competition with Cinematic and we had Pete and Dominic as our cameramen for the night and they were so much fun. Professional, thorough and discreet everything you could ever want in a cinematographer and great guys to have with us for our day.
David is fantastic. He helped us create a timeline for our day that flowed well and worked for everyone and everything as well as explained in detail what we would expect and require as well as offering support and assistance above and beyond what is required and for this I am so eternally grateful.
The guys worked well together and as a team with Scott to ensure they captured everything and different angles of moments as well as seeing everything else behind the scenes that no one else may have seen! Very excited to see the final product but the service provided was of the highest standard and we are very happy!
DJ: DJ Mobile Mike - Mike is unreal! Knows his music, happy to MC and does a wicked job of it. Keeps everyone on the dance floor and creates an incomparable atmosphere that just makes the most amazing happy positive vibe in the room.
Mike makes time for you to discuss what music you like, songs to choose for the main moments of the night and even a list of music that guests, bridal party etc all like to ensure something is played for everyone. Mike was fantastic as keeping everyone updated throughout the night of what was upcoming so no one missed anything or was caught off guard and was just a very special person to have be a part of our night.
Florist #1: Lulu Blooms - Lucy created my bridal bouquets, groom/groomsmen/ father of bride/groom pocket flowers and the flower girl crowns. I went to Lucy with a vision.. not much to go with except a photo from google and the requirement that I must have blue orchids and she helped me design beautiful bouquets that not only included my favourite flower but match in with my unusual choice of bridesmaids dress colour. Lucy works hard to provide amazing service to her clients and at an affordable price and she successfully delivered this to me and made my dream come true of having my flower included in my wedding day! :)

Florist #2: Wyld Orchids - Lee supplied my centerpieces and the bridal table flower bunch bouquets decorations. Lee also helped me with my orchid dream as I have always wanted the floating candle with the orchids in a vase and Lee didn't hesitate when I came to her with the query and what was created was above my expectations
They were absolutely stunning and completely finished the elegance of our room. Extremely impressed with the ease of service and the detail of the items supplied!
Cake: Quintessential Cakes - Kerri is another supplier that I was amazed with the talent. I once again provided nothing more than a photo from google and asked if it could be created and without any hesitation it was confirmed to be done but more than that, Kerri went one step further and organised to match the bridal side of the cake to my dress and with a photo of my dress designed it so amazingly close in detail it had all the guests talking and me wishing that we didnt have to cut it! The cake was perfect and absolutely divine to eat. Very impressed.

Hair and Make Up: The Complete Look (Karen Hedger) - Karen and Carly arrived early on my wedding day and immediately put my bridal party and me at ease. We laughed the whole day and chatted about everything. Karen's attention to detail and care for her brides is shown in everything she does and even after a trial I changed my mind completely on the day and Karen didn't hesitate at all she was more than happy to make it happen exactly as I wanted. Everything was perfect and I felt like a princess and my bridesmaids looked stunning. Could not have asked for a better person to be there for my day :)

Table Name Place Cards: Dizzi Dezines - Recommended from this page I made contact with Dizzi Dezines and with fast responses, quick answers and nothing too hard we soon had an order in for our guests' names. It was an absolutely incredible service right to the very end. The names were sent for double check before being made, days later they were completed, we had extra names added afterwards and they were cut within days of asking and 2 days out from wedding we had a supplier change and I requested a further name to be done and it was completed only 2 hours after I asked and picked up same day. Names were stunning, had everyone talking and gave a lot of people something to cherish and take home.. even myself being someone who never finds my name on anything. The looked stylish and effective whilst continuing with the beautiful elegant style we had for our night. They offer may styles and colours and were more than happy to help.

Ceremony Chairs: SOIE Events - Super quick, very efficient service and happy to assist wherever they can. SOIE helped me decide on a style chair and assisted me even when I had a number change without any issues. Fantastic service and price and stress free as delivery and pick up were organised around me so I didn't even need to think or worry.

Bridesmaids Dresses: For Him and For Her Bridal (Online) - I had a goal to find a colour that would pop against the blue orchids and fell in love with the idea of a sunset orangey/pink colour. I set out in search of a colour in my mind and after several days and thousands of searches I found this colour. Officially known as Sunset Coral or Spiced Coral. Soon after I found that very few places anywhere in the world offer the colour. After several swatch orders and phone calls I settled on this company. Concerned and stressed with minimal reviews and being overseas I was hesitant but unable to be swayed from my choice of colour I finally committed... WOW! I have absolutely 0 regrets and 1000000 recommendations to this company, absolutely underrated and unknown of and this should change. This company answer questions within 24 hours, no matter how big or small, follow up, check in and even ask you to confirm before proceeding with an order. They give you the choice to choose from sizes on site or measure and have your dress made to size, which is what I chose to be sure that they would fit. The quality of their products is as good as any shop I could have bought from locally and the material is gorgeous. The dresses fit beautifully and they even automatically added 2" in length to allow for heels. The colour was better than I could have ever imagined and my bridesmaids who were sure they would hate the dress and colour have all said they will wear them again because its bright and beautiful and very comfortable. I am very happy.

Wedding dress: Always and Forever Bridal (Melbourne) - Not being local (based in Alice Springs) there are no wedding shops and I decided if I was going to travel I was going to shop once and shop well so I went to the shopping capital and I found my gown! Always and Forever have impeccable service and make you feel like a million dollars. Happy to assist where they can and have a huge range of dresses available for all budgets.

Bridal Robes and Veil: Wish (online) - Unsure if I wanted a veil and knowing I didn't want to spend much on robes that would only be worn for a few minutes for a photo I went onto Wish and found some beautiful bright coloured robes with the font. I wanted a long veil that circled my dress and was long enough to throw for photos and wish had this beautiful simple one available and it was perfect for my day :)

Groom/Groomsmen Suits and Shoes: Jozef Uzumancu - We walked into the shop on a quick trip to Adelaide a few months before our wedding and were immediately swept off our feet. The service on this store is above anything I've ever come across. You are made to feel important and special no matter what and they seriously know their stuff! My Fiancé was looked at for no more than 2 minutes and dressed within 10 in an entire suit that fitted perfectly without a single measuring tape near him. Jozef assisted us in finding perfect colours that complemented our day by reviewing photos of venue, colours and my dress and he was so right with his idea of what would work. No matter how often you go in there you are spoken to like a friend and they treat you with incredible respect. The quality of the suits and shoes are amazing and were noted as super comfortable.

Flower Girl Dresses: Ollie's Place (Oldest daughter), Maverick's Menswear (Alice Springs) (Youngest) - I hunted for simple beautiful dresses for the girls and found the gorgeous dress at Ollie's but wasn't able to source the same in a smaller size or anything that was similar and was lucky enough to find the gorgeous little dress locally in Alice a few weeks before the wedding for our youngest daughter.

Shoes: David Jones (Bride), Spendless (Bridesmaids).

Rings: Michael Hill - Engagement and Wedding Ring were purchased 6 years ago together as a non-matching set as they looked beautiful together while telling their own story. Hubby's wedding ring purchased this year also from Michael Hill.

Invitations and Sign: Vistaprint - We found that vistaprint allow you to adjust colour options on templates and therefore we were able to incorporate my sunset coral colour into our stationary, which kept the theme. Great price, fast delivery and quality is outstanding.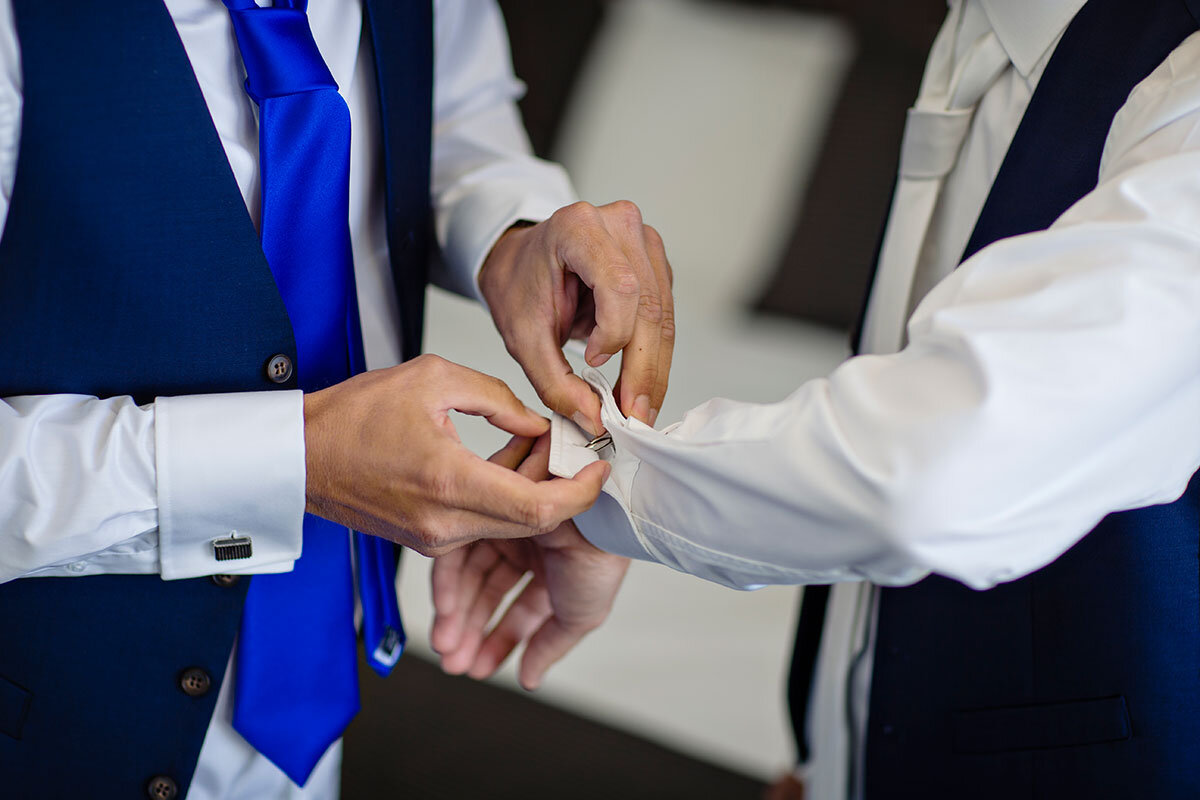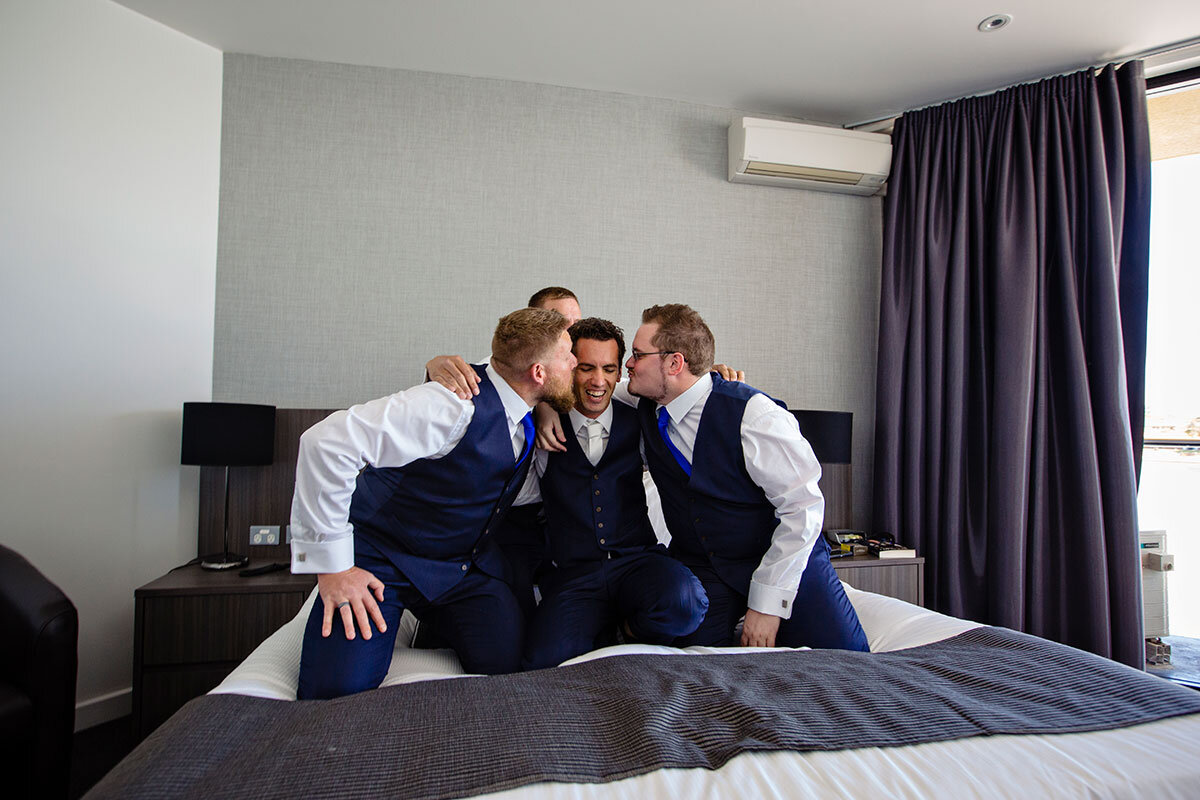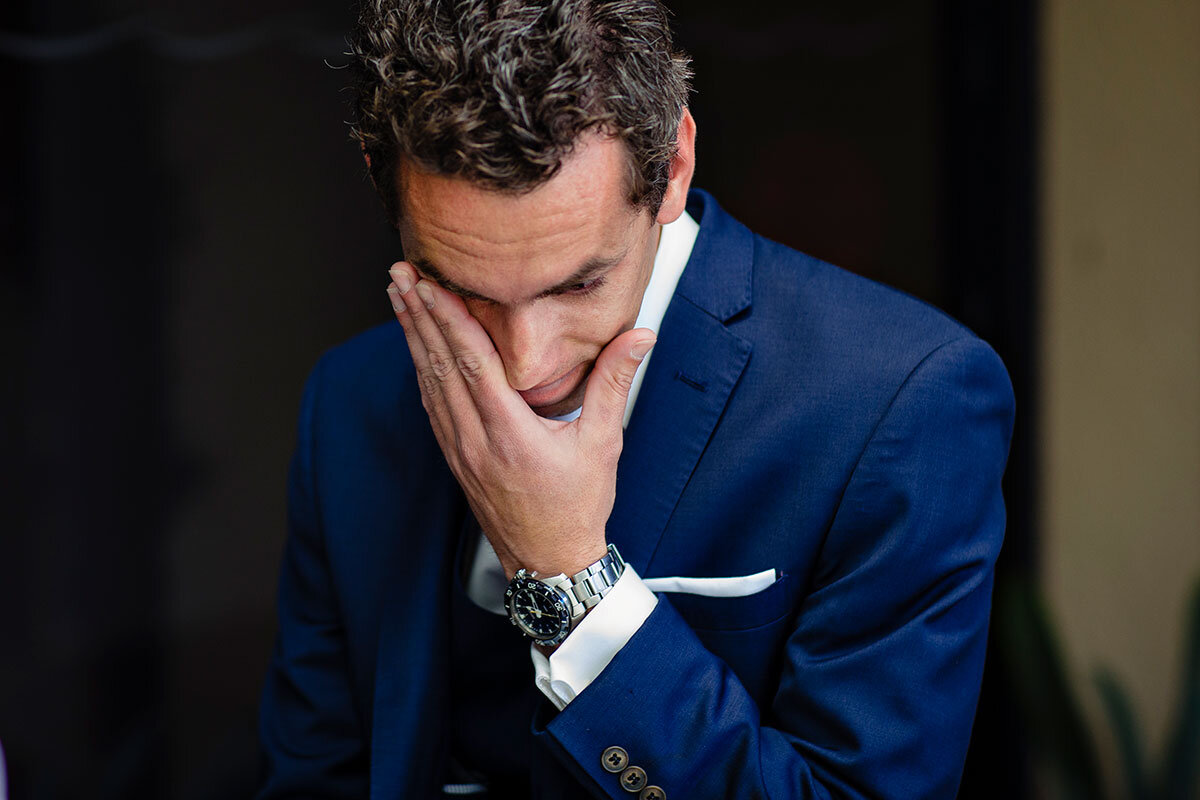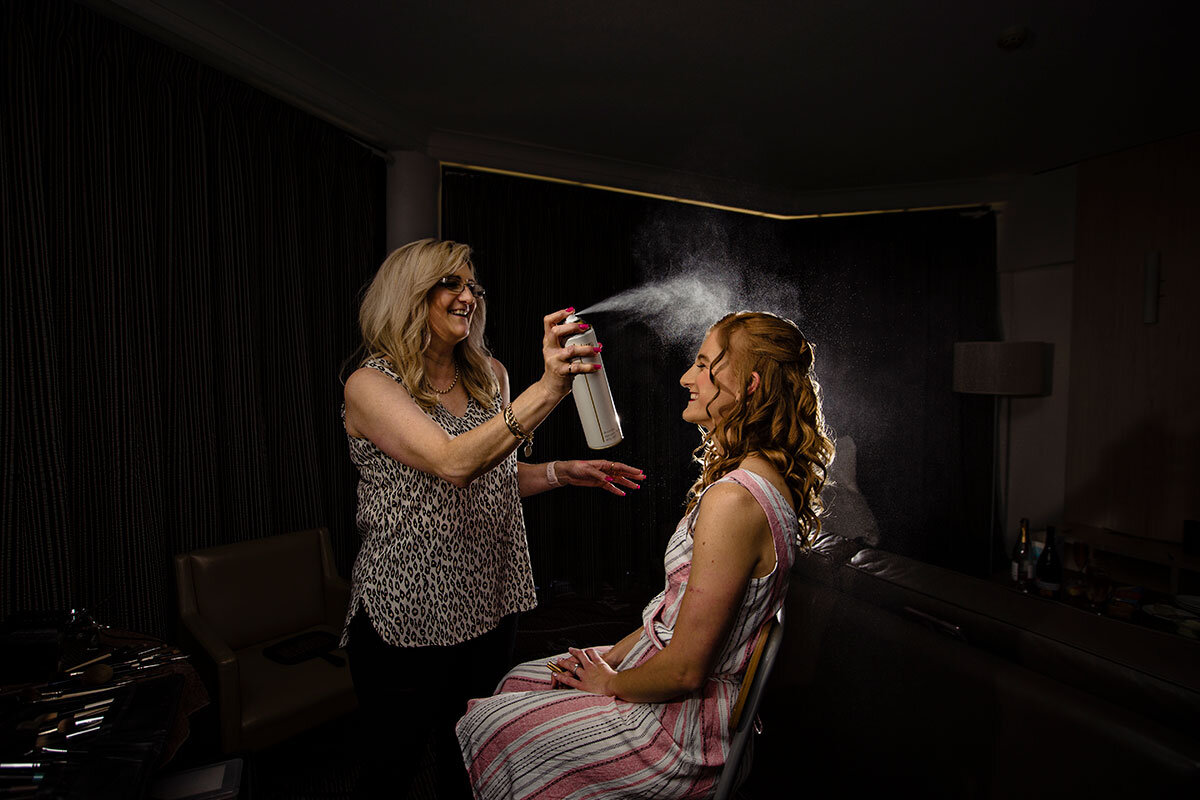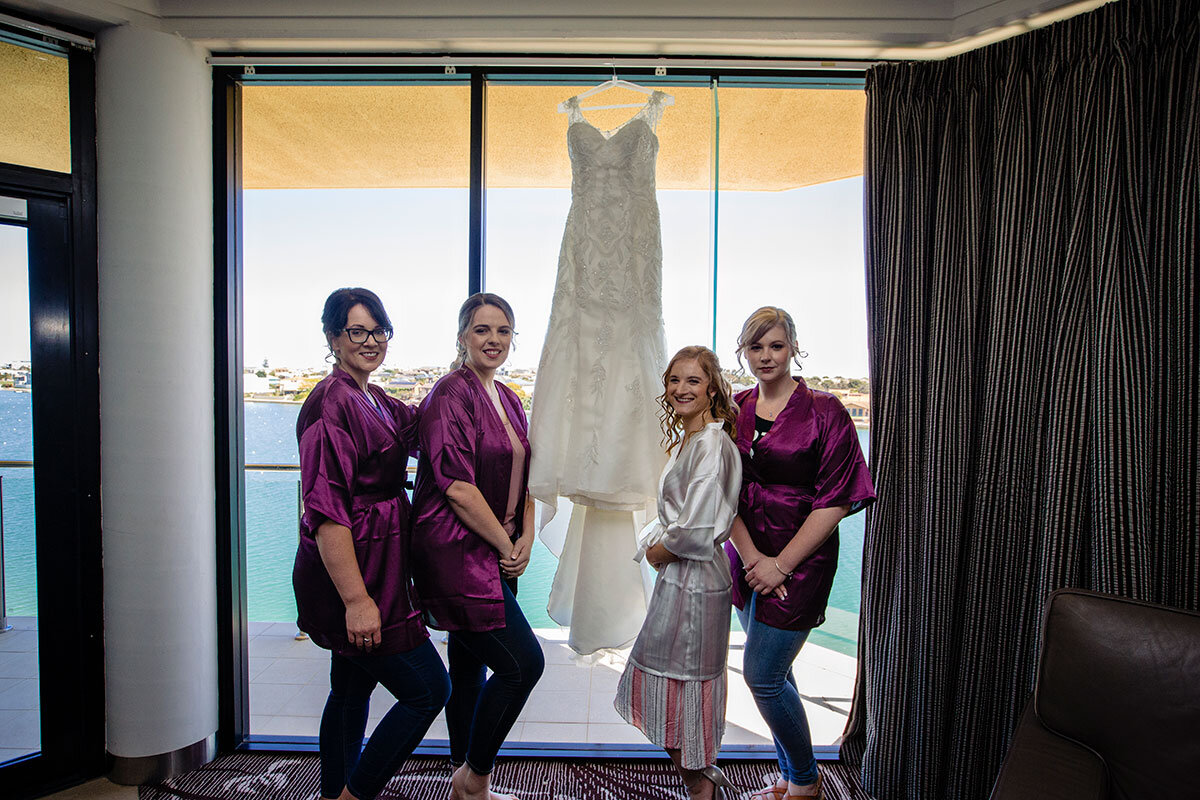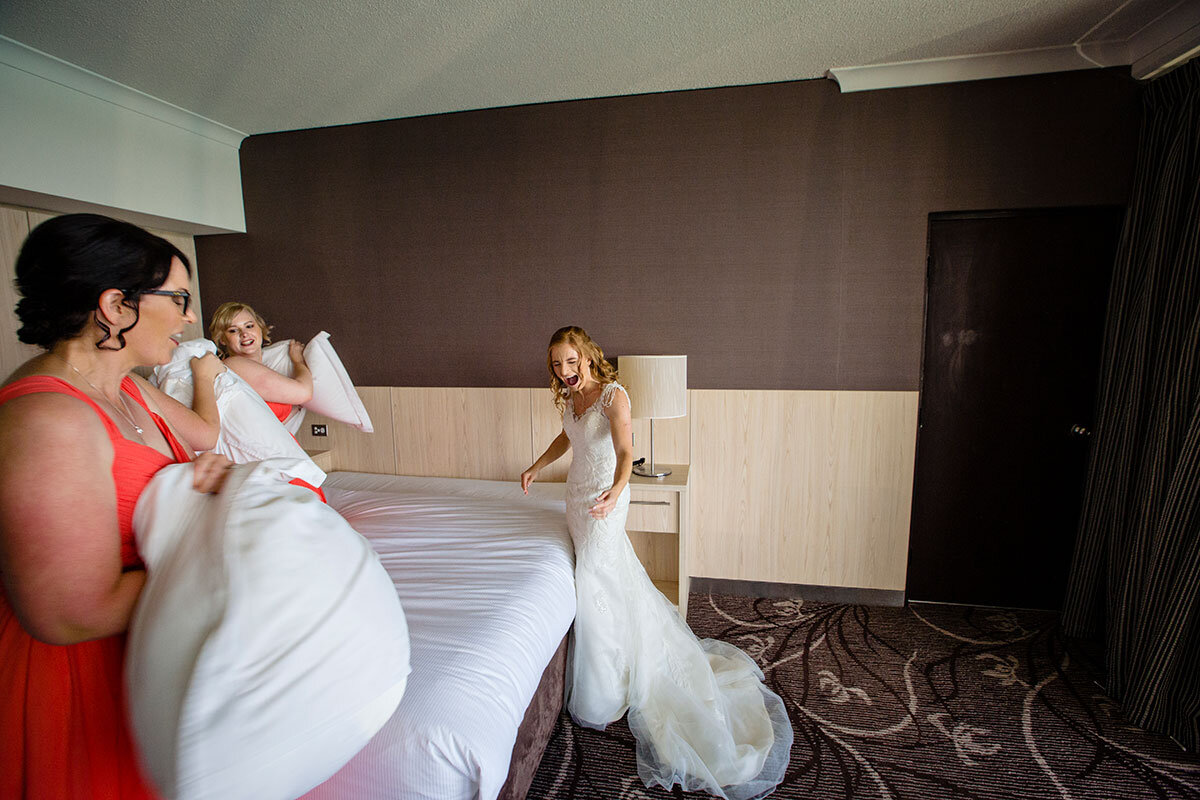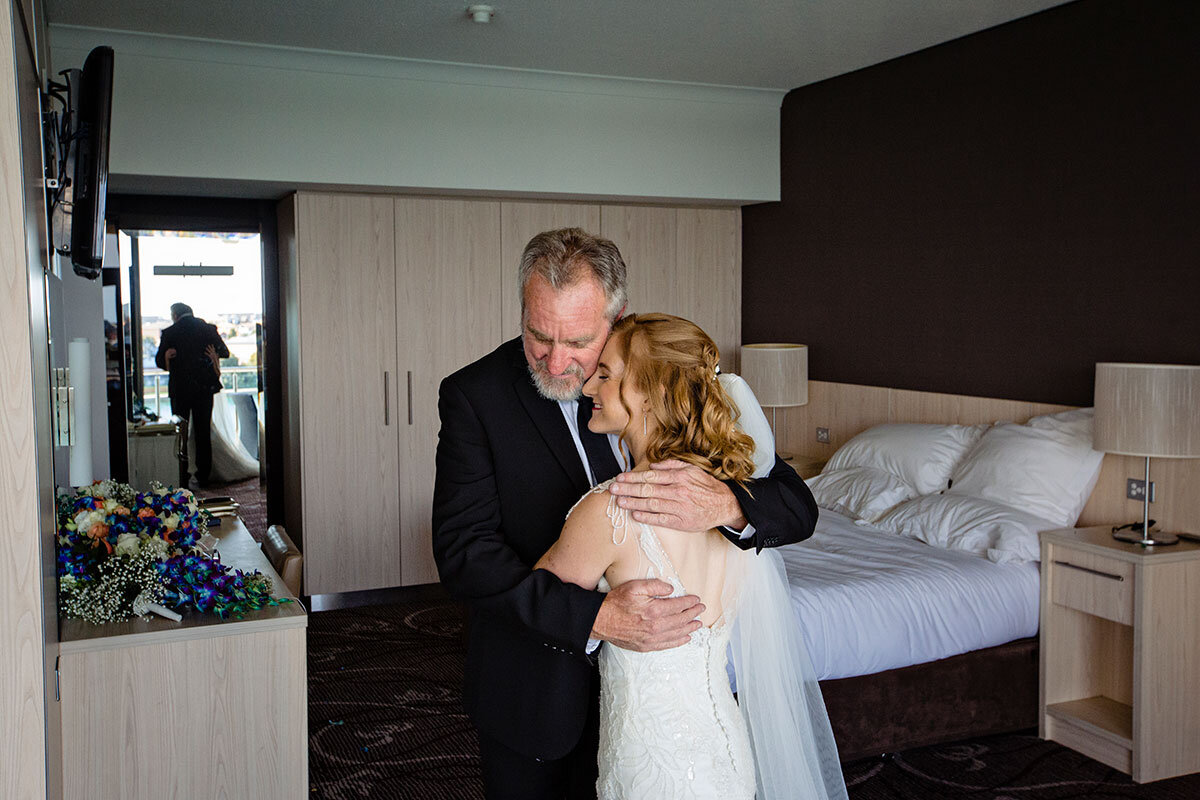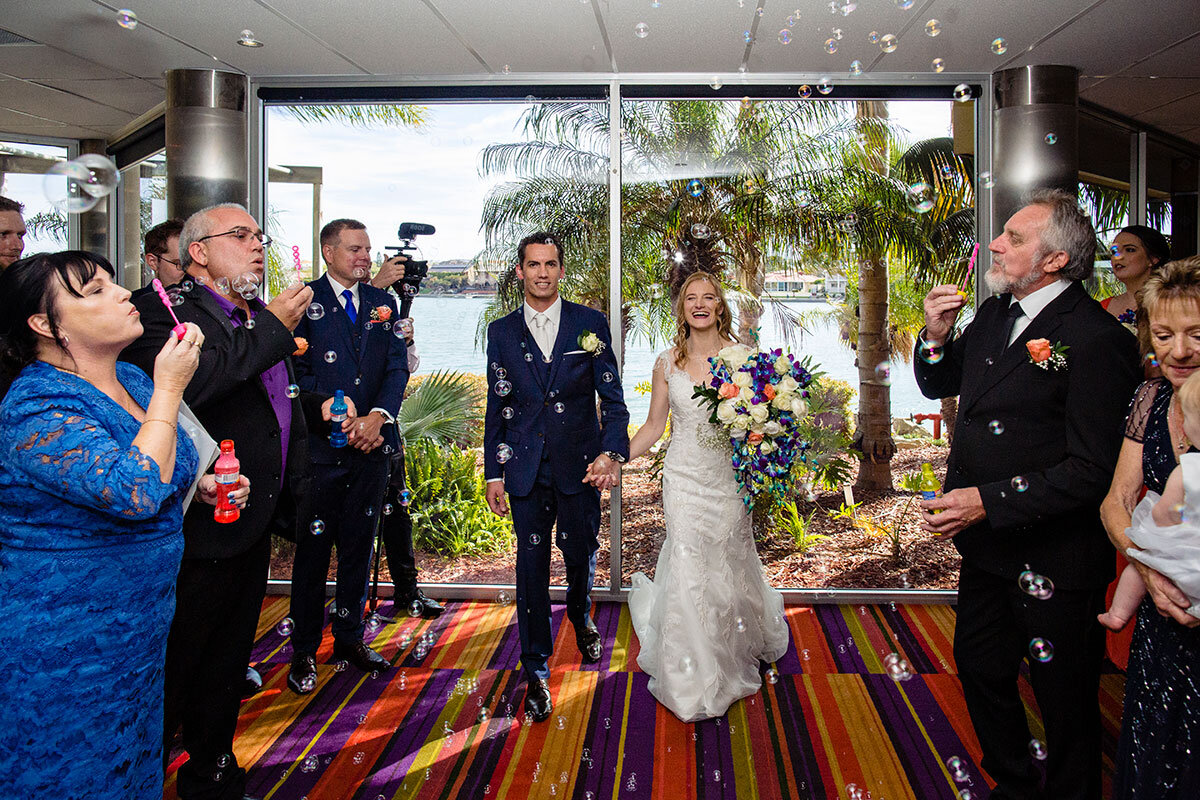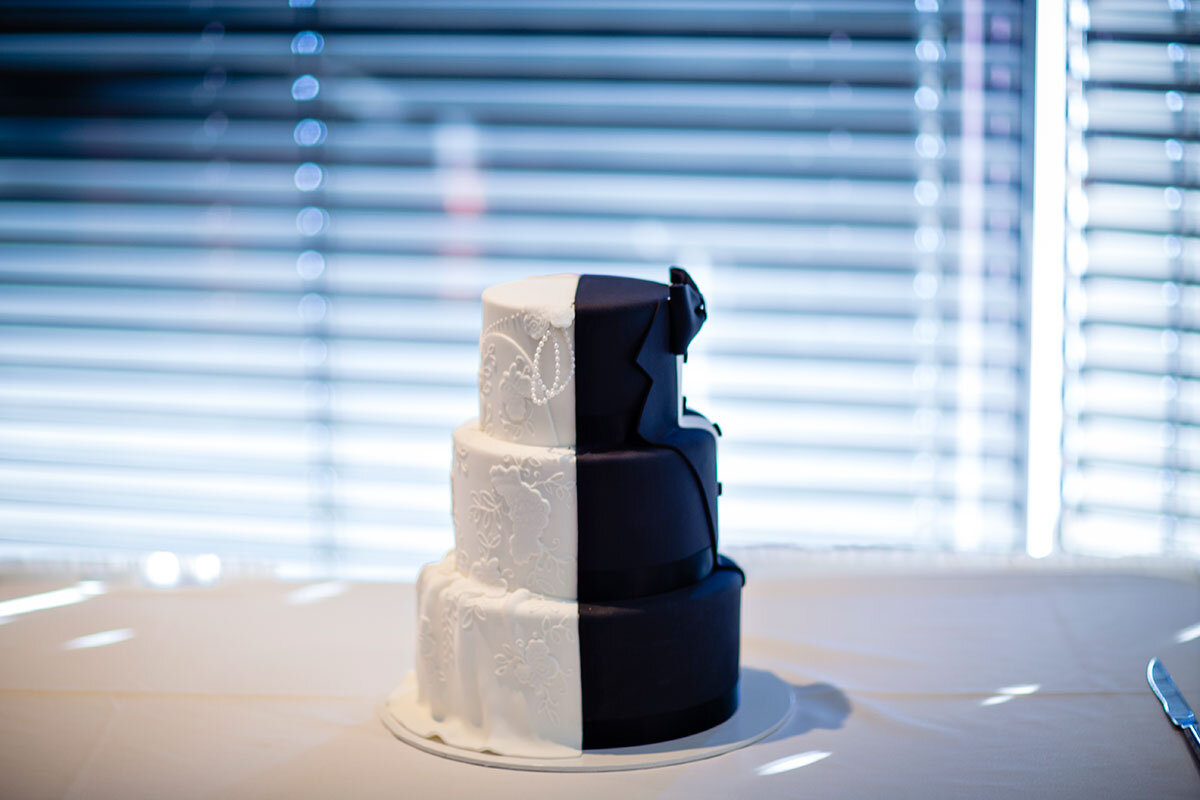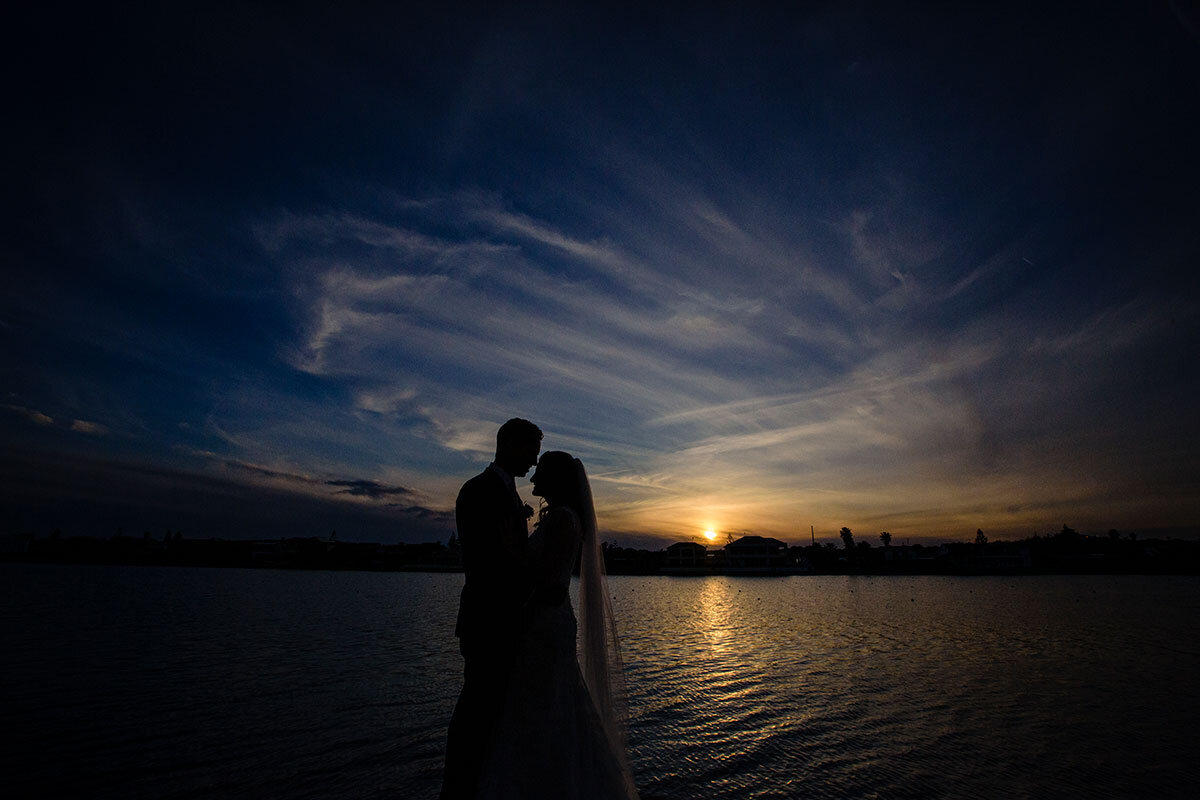 To view more of our photography blog posts, see post below.